SHAFR 2022 Annual Meeting
Welcome to SHAFR 2022!
Virtual Sessions Online June 10–11, 2022
In-Person Sessions in New Orleans, Louisiana, June 16–18, 2022 at Tulane University
Current SHAFR members, please use your existing MySHAFR credentials ("Existing Users").
Non-members, please use the "New Users" option.
PheedLoop Attendee Guide for Virtual Sessions (pdf)
---
President's Welcome Message
Dear Colleagues:

I am truly thrilled to welcome you to the 2022 SHAFR annual meeting. I know I am not alone in having greatly missed being able to gather together as a community over the last two years. I look forward to reconnecting with cherished SHAFR colleagues and friends.

Led by stellar co-chair Daniel Immerwahr and Emily Conroy-Krutz, this year's program committee has put together a splendid mix of traditional panels, virtual sessions, keynotes, professional development activities, and social events. We look forward to seeing you over the course of a week chockful of SHAFR activities.

All my best,
Laura Belmonte
---
Our Speakers
Keynote Address, June 10, 2:30-4pm ET, via Pheedloop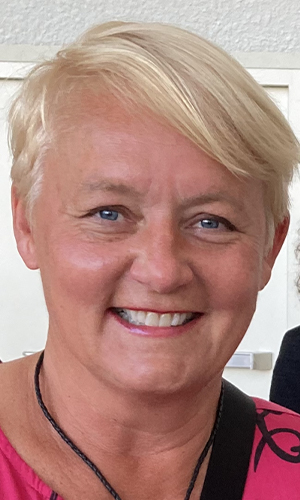 Gry Tina Tinde, International Federation of Red Cross and Red Crescent, Newspeak and Sexual Misconduct
Bernath Lecture, June 17, 1-2:30pm CT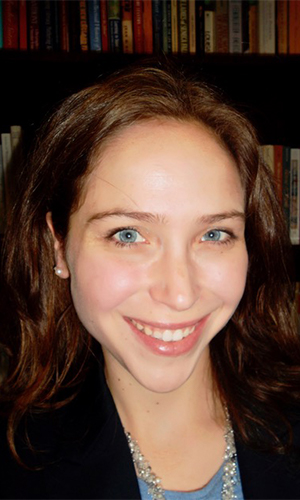 Emily Conroy-Krutz, Michigan State University, "What is a Missionary Good For, Anyway?": Foreign Relations, Religion, and the 19th Century
Presidential Address, June 18, 1-2:30pm CT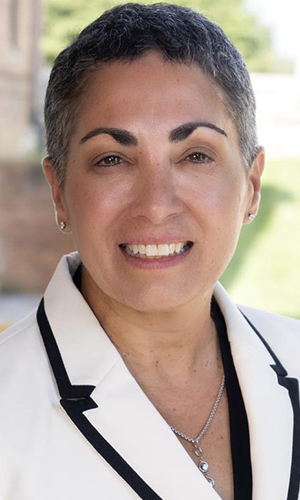 Laura Belmonte, Virginia Tech College of Liberal Arts and Human Sciences, Will Human Rights Survive Technology?
---
New Orleans Information
SHAFR has a block of rooms at the Westin New Orleans at 100 Iberville St in the French Quarter. Access to the SHAFR group rate of $219/night plus taxes and fees is available thru May 18. There will be shuttle service connecting the hotel to Tulane's Campus.
Tulane University
The conference proper will be held at the Lavin-Bernick Center (LBC), Tulane's newly renovated Center for University Life. Sessions will take place in the LBC and Howard Tilton Memorial Library.
Dormitory housing is available to conference attendees for $50/night in the Mayer Residences. It includes a private bedroom, fresh linens, and access to the recreation center. Book through Online Registration.
Tulane University Interactive Map
60: Howard Tilton Memorial Library
29: Lavin Bernick Center for University Life
55: Mayer Residences
7: Herbert Hall (for the SHAFR Summer Institute)
Transportation options for SHAFR conference attendees between the Westin (French Quarter) and Tulane campus
1. Buses -- Buses from Tulane to the French Quarter would take about 45-50 minutes. For information on bus schedules check out New Orleans RTA
2. Streetcar -- Tulane is on the St Charles Streetcar Line (green cars) and the stop is St Charles+Tulane, one block south from the LBC. To return to the French Quarter, you would take the streetcar headed toward "Canal and Carondelet" and ride it to the end of the line at Canal St. Then it's a 10 min walk to the Westin. Streetcars arrive every 15 minutes and cost $1.25 per ride, paid on board with exact change. Or you can buy a ticket right on your phone with the GoMobile app(link is external). Alternatively, you can purchase a day pass (Jazzy Pass). The ride would be scenic but will take 55 minutes. The streetcar schedule is also available at norta.com.
PS - Do not call it a trolley, the locals will pass judgment!
3. United Cab 504-522-9771. Cab companies in New Orleans have recently joined an app called Curb to better compete with Uber and Lyft. Cabs and rideshare services will be the quickest, with arrival back at the Westin in 20-25 minutes depending on traffic.
4. For those driving to Tulane, you may purchase a visitor pass for access to the Diboll Parking Garage or the Claiborne Avenue Lot. Parking on St Charles Avenue, directly across from Tulane's campus is free and open to the public.
---
At a Glance Schedule of Events
VIRTUAL
Friday, June 10
Fri 10-11:30am: Lightning Rounds 1-3
Fri 12:30-2pm: Workshops 1-4
Fri 2:30-4pm: Keynote Address
Fri 4:30-6pm: Roundtables 1-3
Saturday, June 11
Sat 9:30-11am: Small Group Saturday Workshops 5-8
Sat 12-1:30pm: Roundtables 4-6
Sat 2-3:30pm: Lightning Rounds 4-6
Sat 4-5:30pm: Roundtables 7-9
NEW ORLEANS
Thursday, June 16
12-5:30pm Registration
12-5:30pm Book Exhibit
2-3:30pm Panels Session 1
3:30-4pm Refreshment Break
4-5:30pm Panels Session 2
6-8pm Welcome Reception
Friday, June 17
8-5:30pm Registration
8-5:30pm Book Exhibit
8-9am Breakfast
9-10:30am Panels Session 3
10:30-11am Refreshment Break
11am-12:30pm Panels Session 4
12:30-1:30pm Refreshment Break
1-2:30pm Bernath Lecture and Awards Ceremony Luncheon
3-4:30pm Panels Session 5
4:30-5:30 Refreshment Break
6-9pm Social Event at The National World War II Museum
Saturday, June 18
8-3pm Registration
8-4:30pm Book Exhibit
8-9am Breakfast
8-9am Jobs Workshop
9-10:30am Panels Session 6
10:30-11am Refreshment Break
11am-12:30pm Panels Session 7
12:30-1:30pm Refreshment Break
1-2:30pm Presidential Address Luncheon
3-4:30pm Panels Session 8
4:30-6pm Closing Reception
---
CALL FOR PAPERS
2022 Conference of the Society for Historians of American Foreign Relations
Virtual Sessions Online June 10–11, 2022 & In-Person Sessions in New Orleans, Louisiana, June 16–18, 2022
Call for Participants and Mentors for the SHAFR 2022 Job Workshop
The Society for Historians of American Foreign Relations (SHAFR) invites proposals for its 2022 annual conference. After the tremendous success of the 2021 virtual conference under difficult circumstances, SHAFR members expressed a strong desire to include virtual days in the 2022 conference. Thus, we are delighted to bring you the best of both worlds in 2022: two dynamic days of online offerings, followed by two and a half days of an in-person meeting. The SHAFR 2022 program will use the virtual sessions to bring what works best online to the widest audience possible, while maintaining in New Orleans the best features of face-to-face conferences. The Virtual Days will include plenary events, feature roundtables, and lightning rounds with brief (5–7 minute) presentations of exciting new research. In New Orleans, we will feature traditional panels and roundtables and plenty of time for making connections with other scholars.
Proposals for the 2022 conference can take three forms:
Virtual: lightning-round paper proposals
New Orleans: panel proposals
New Orleans: individual paper proposals
SHAFR is dedicated to the study of the history of the United States in the world, broadly conceived. Given that the production, exercise, and understanding of U.S. power takes many forms and touches myriad subjects, the Program Committee welcomes proposals reflecting a broad range of approaches and topics. The deadline for proposals is December 1, 2021.
Proposals
SHAFR is committed to inclusion and diversity, and encourages proposals including members of groups historically under-represented within the organization. We particularly encourage proposals from women, scholars of color, colleagues residing outside of the United States, junior and contingent scholars, and scholars working in other disciplines. Panel proposals must include a diversity statement that describes how the panel will advance this SHAFR commitment.
Graduate students, international scholars, and scholars whose participation might expand the organization's breadth are encouraged to apply for SHAFR grants to subsidize the cost of attending the conference. Please see below for details.
The virtual lightning rounds will highlight exciting new research. Accordingly, we particularly encourage graduate students and junior scholars to apply for this opportunity.
The Committee is open to alternative formats for in-person panels, especially those based on discussion and engagement with the audience, which should be described briefly in the proposal. The Program Committee welcomes panels that transcend conventional chronologies, challenge received categories, or otherwise offer innovative approaches and fresh thinking. The Committee also welcomes proposals for linked series of panels that share a common theme. Please note any such links in your proposal.
Individual paper proposals for New Orleans are welcome, though complete panels with coherent themes will be favored over single papers. Those seeking to create or fill out a panel should Tweet #SHAFR2022.
Application deadline: December 1, 2021
Apply here: https://members.shafr.org/shafr-2022-proposal-submission-system
Policies
All proposals and funding applications should be submitted via shafr.org. Applicants requiring alternative submission means should contact the Program Committee co-chairs at [email protected].
Each participant may apply to serve only once in any one capacity on the program across both the virtual and in-person components (for example as a presenter or commentator) and not more than twice (for example as a presenter and as a commentator) during the conference.
Generally, annual membership in SHAFR is required for those participating in the 2022 meeting. The president and program committee may grant some exceptions to scholars whose specializations are outside the field. Enrollment instructions will be included with notification of accepted proposals.
Divine Graduate Student Travel Grants
SHAFR will award several Robert A. and Barbara Divine Graduate Student Travel Grants to assist graduate students presenting papers in person at the 2022 conference. The following stipulations apply: 1) no award will exceed $300; 2) priority will be given to graduate students who receive no or limited funds from their home institutions; and 3) expenses will be reimbursed by the SHAFR Business Office upon submission of receipts. The Program Committee will make decisions regarding awards.
A graduate student requesting travel funds must make a request when submitting the paper/panel proposal. Applications should include: a 1-page letter from the applicant; and a reference letter from the graduate advisor that also confirms the unavailability of departmental travel funds. The two items should be submitted via the online interface at the time the panel/paper proposal is submitted. Funding requests will have no bearing on the committee's decisions on panels/papers, but funds will not be awarded unless the applicant's submission is accepted by the program committee in a separate decision.
Application deadline: December 1, 2021.
Apply here: https://members.shafr.org/divine-app
Reference letters submitted here: https://members.shafr.org/divine-rec-letter
SHAFR Global Scholars and Diversity Grants
SHAFR also awards Global Scholars and Diversity Grants to help defray travel and lodging expenses for the 2022 conference. These grants are aimed at scholars whose participation in the annual meeting helps to diversity the organization. Preference will be given to those who have not previously presented at annual meetings. The awards are intended for scholars who represent groups historically under-represented at SHAFR, scholars who offer diverse and complementary intellectual approaches, and scholars from outside the United States. "Scholars" includes faculty, graduate students, and independent researchers.
To further integrate grant winners into SHAFR, awards include one-year membership that includes subscriptions to Diplomatic History and Passport. Applicants should submit a copy of their individual paper proposal along with a short CV (2-page maximum) and a 2–3 paragraph essay addressing the fellowship criteria (including data on previous SHAFR meetings attended and funding received). Please submit your application via the on-line interface. Funding requests will have no bearing on the committee's decisions on panels/papers, but funds will not be awarded unless the applicant's submission is accepted by the program committee in a separate decision.
Application deadline: December 1, 2021.
Apply here: https://members.shafr.org/global-scholars-diversity-grants
We look forward to seeing you next June, online and in New Orleans!
SHAFR 2022 Program Committee co-chairs,
Emily Conroy-Krutz (Michigan State University) and
Daniel Immerwahr (Northwestern University)